Patriotic Patron
by Visit Lincoln Team
Day 1
Start your day with a walking tour of more than twenty military monuments at Lincoln's own Veteran Memorial Garden located in historic Antelope Park. A place of solemn beauty, the garden is an ideal setting for peaceful reflection, and serves as a permanent reminder of the sacrifices veterans have made to preserve our freedom. From there, head down to the University of Nebraska to the John J. Pershing Memorial Timeline located inside the Pershing Military & Naval Science Building. Pershing founded the renowned Pershing Rifles military drill team organization and was a professor of military science and tactics at the University of Nebraska. He was also awarded the Pulitzer Prize in 1932 for his memoir entitled "My Experiences in the World War".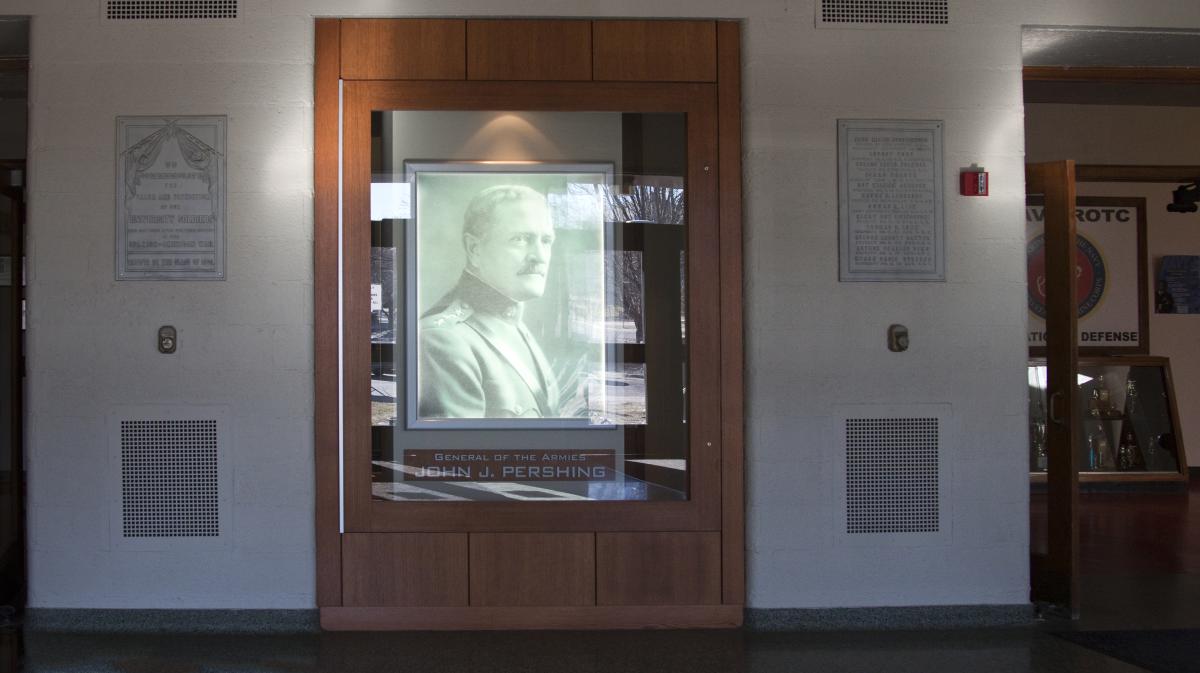 John J. Pershing Exhibit
You can't sight see on an empty stomach, and Misty's in historic Havelock will have no problem filling you up. They only serve Certified Premium USDA Choice Beef, have their own line of seasonings, and is a great local option for groups. After enjoying a hearty lunch, you will head up to the Strategic Air Command and Aerospace Museum in Ashland. A Smithsonian affiliate, the museum spans over 300,000 feet of exhibit, education, and event space, and holds the largest collection of Cold War aircraft. The SAC museum serves as a place of restoration of aircraft, preservation, and display of historical artifacts, and the education of future generations in the areas of history, deterrence, technology, and science.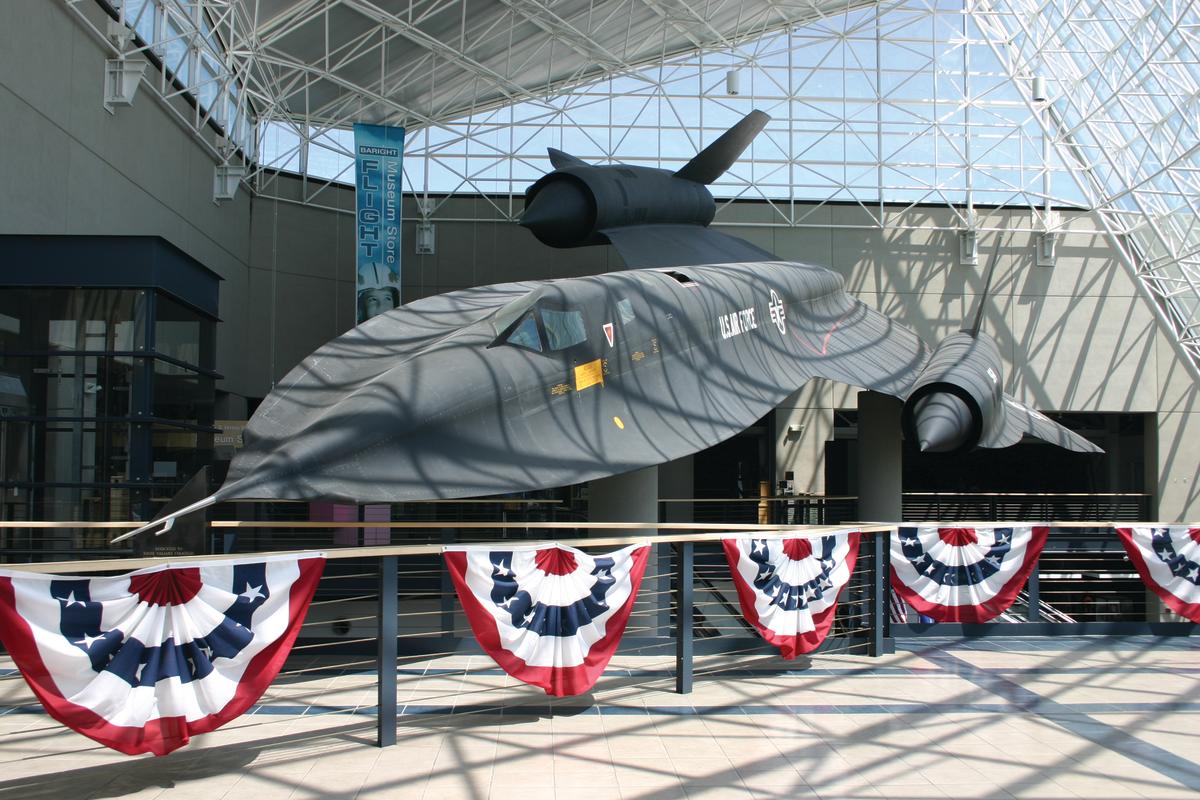 Strategic Air Command & Aerospace Museum
Day 2
Grab your morning coffee and head out the door, as you will start your day with a walk through beautiful central Lincoln at Wyuka Cemetery. Wyuka is the national state cemetery of Nebraska and is considered one of the most magnificent examples of landscape architecture and design in the state. Known as a "museum without walls", Wyuka features historical tributes to Lincoln families, civil war veterans, and features special memorials for Nebraska firefighters, Desert Storm, WW1, and most recently added the Nebraska State Holocaust Memorial to honor and remember those who lost their lives, survived, or played a role in ending the Holocaust. From a "museum without walls" to a "museum with walls", you will head back downtown to the Nebraska History Museum. Learn about life from before it was a state, to present day and everything in between. With thousands of artifacts and objects in their collection, the history museum will have everyone leaving with a new "fun fact" about the great state of Nebraska.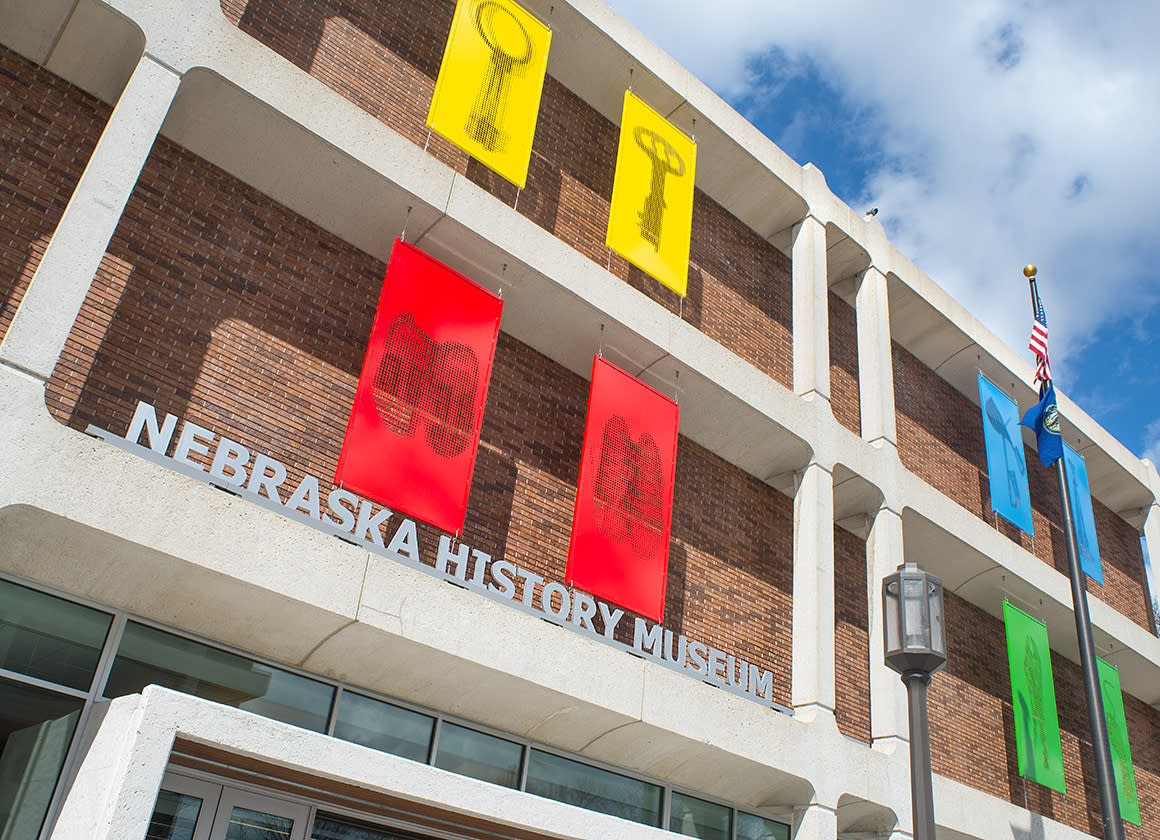 Nebraska History Museum
Lunch today will be at LeadBelly, a veteran owned restaurant known for its home style feel, classic menu with a "twist" and community drive in the in the heart of Lincoln's Haymarket district. The cozy atmosphere and innovative, but familiar food options will have everyone wanting to go back again and again. Following lunch, you will spend your afternoon in nearby Seward at the Nebraska National Guard Museum. Preserving, storing, and valuing historical artifacts of the Nebraska Army and Air National Guard is the focus of this hidden gem of a museum. Focusing on times of both peace and war, the large exhibits and friendly staff cannot wait to welcome you and give you a glimpse of the vast history of the Nebraska Army and Air National Guard.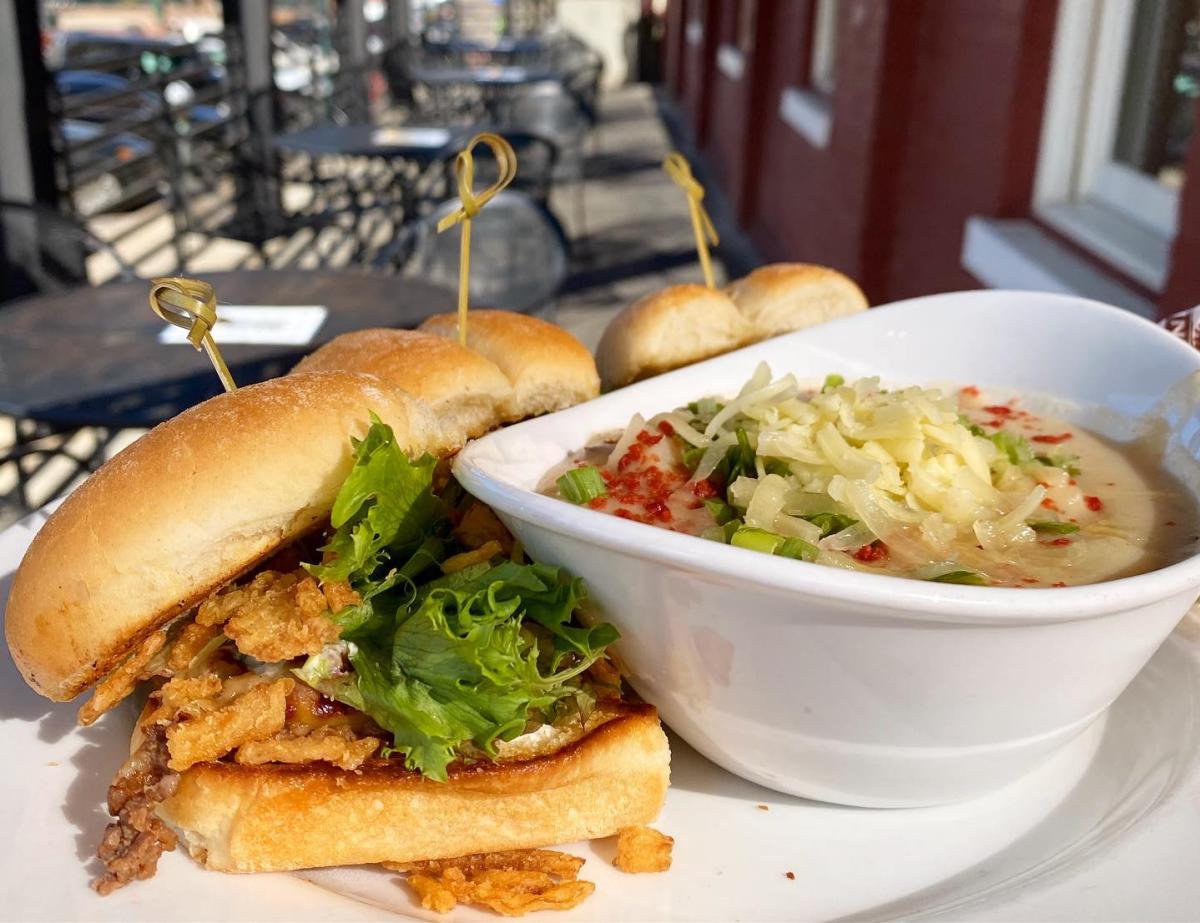 LeadBelly