Lincoln is a vibrantly beautiful city with incredible hidden gems and picturesque spots that frame exceptional backdrops to fill your Instagram feed. From colorful public art to lush gardens and historic landmarks, our city offers a diverse range of photo-ready opportunities. Here are just a few of our favorite Instagram-worthy stops to help ensure your visit to Lincoln is not only memorable, but also beautifully documented:
Gallery Alley
Light and art unite to offer visitors and locals an eye-catching walking (and photography) experience in the Historic Haymarket District. Colorful art fills the walls of this Haymarket entry point, complete with bands of color glowing from above. Take our word on this one, Gallery Alley offers a photo opportunity you will want to add to your feed.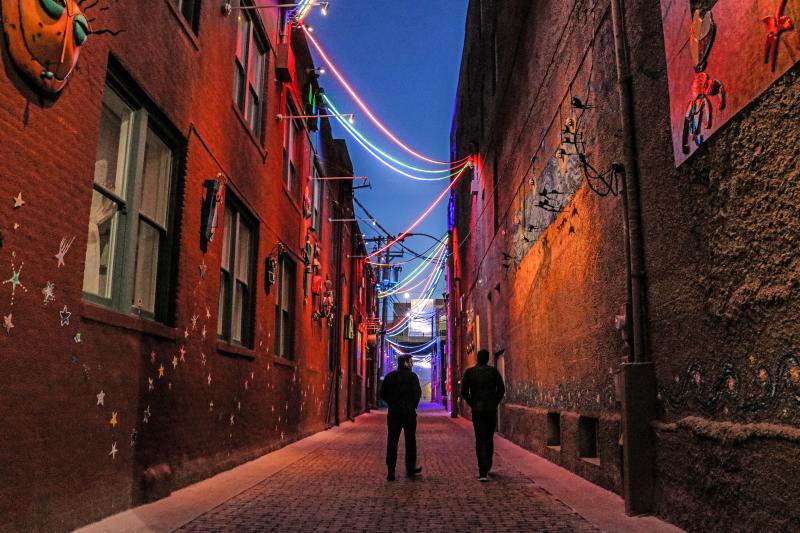 Lincoln Children's Zoo
Sure, a selfie with your bestie is great, but have you considered a portrait a little more on the wild side? Swing by the award-winning Lincoln Children's Zoo for an unforgettable experience and a photo with one of the most popular models in town – our giraffes. Your followers will thank you.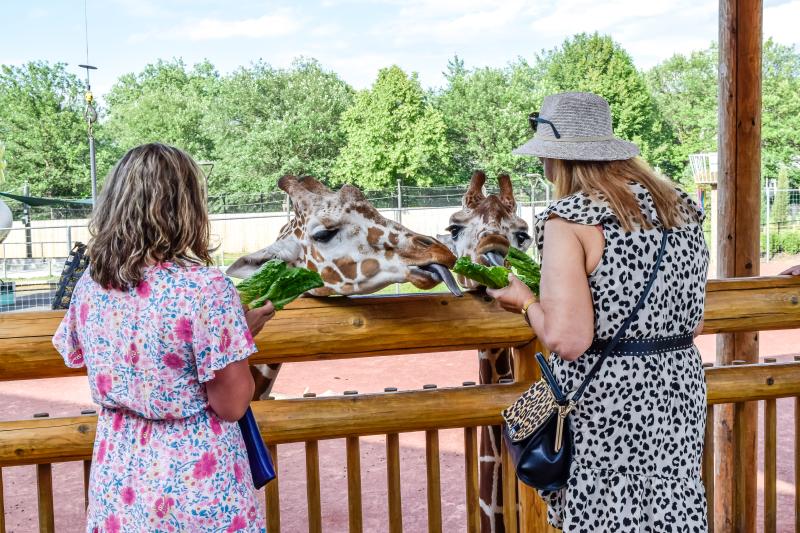 LUX Community Art Alley
Transformed into a paintable canvas, the LUX Community Art Alley offers both a creative opportunity to leave your artistic mark on Lincoln and a colorful backdrop for your latest selfie or group photo to share on the 'gram. You won't want to miss the opportunity to snap a photo in this inspiring alley filled with creative expression.
Sunken Gardens
Tucked in the heart of Lincoln, Sunken Gardens is a floral oasis, bursting with color and brimming with photo options. This breathtaking, meticulously landscaped garden offers a serene and enchanting vibe to your photographs. Whether you are capturing the exquisite seasonal blooms or posing along the floral-lined walkways, Sunken Gardens is a must-visit for any Instagram enthusiast.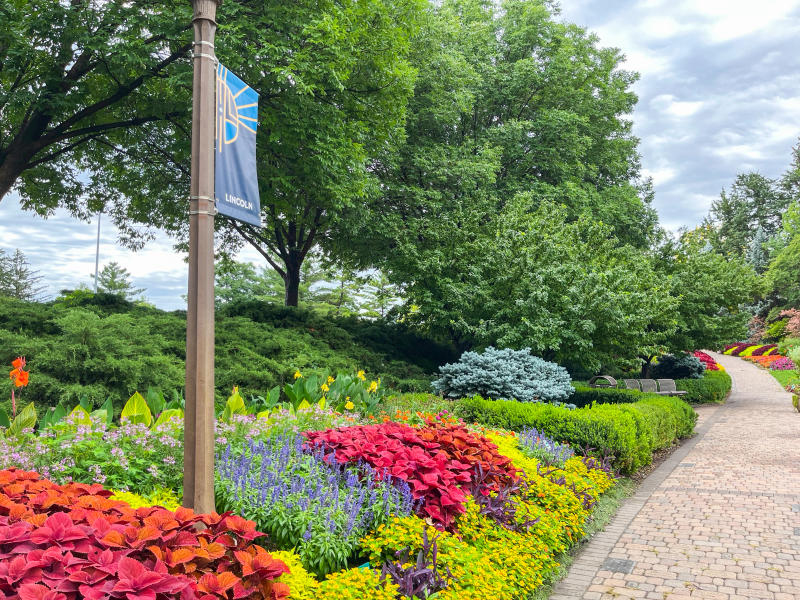 University of Nebraska Campus
The University of Nebraska-Lincoln's city campus is not only a hub of education and Husker sports, but also a picturesque setting for photography. From the iconic Memorial Stadium to the historic architecture of its many unique buildings, the campus provides a blend of modern and classical aesthetics that are perfect for Instagram-worthy shots.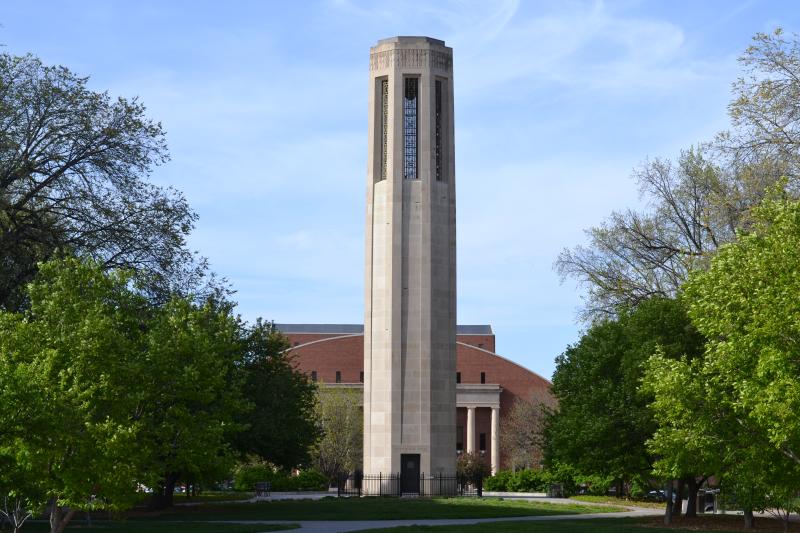 Capitol Building
The Nebraska State Capitol building is an architectural masterpiece that stands as a symbol of the state's history and government. A popular location for wedding photos, the Capitol's distinctive design and  extraordinary interior provide a majestic backdrop for your soon-to-be most incredible photos.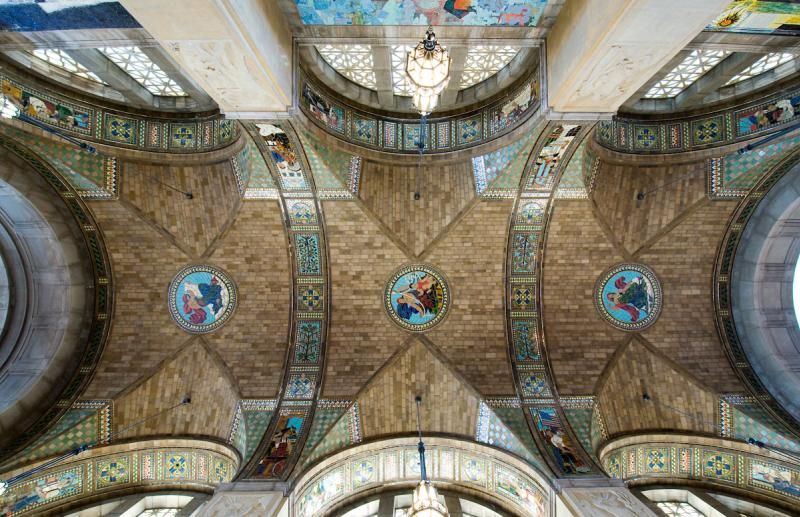 Robber's Cave
As Lincoln's oldest tourist destination and our city's only underground attraction, you won't want to leave your camera behind when you visit Robber's Cave. This 5,600 square foot, hand-dug cave offers unique photo-ops along the sandstone walls filled with symbols, names and more. This time capsule destination will leave your followers and friends asking, "where was this photo taken?"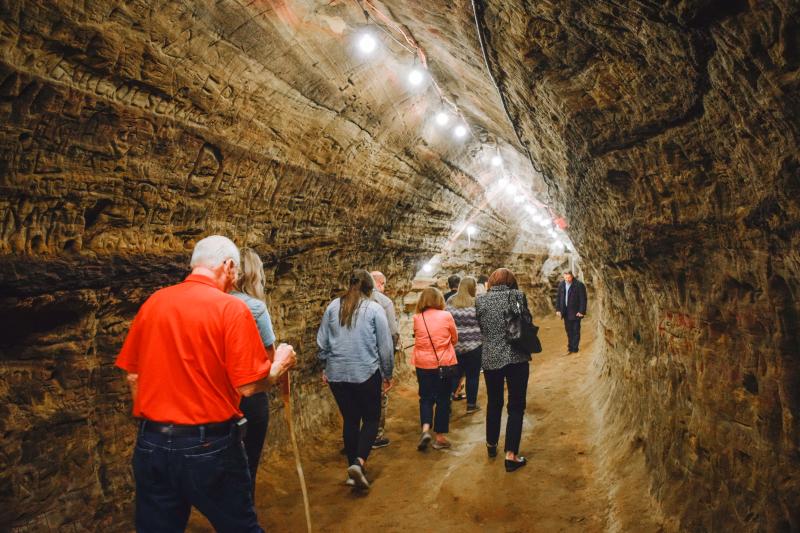 James Arthur Vineyards
Tucked in among over 400 acres of gently rolling hills just north of Lincoln, this impeccably designed winery and tasting room is truly picture perfect. Savor a glass of red or white while capturing scenic photos throughout their beautiful grounds, beside a cascading waterfall or among the natural prairie grasslands that surround the vineyard.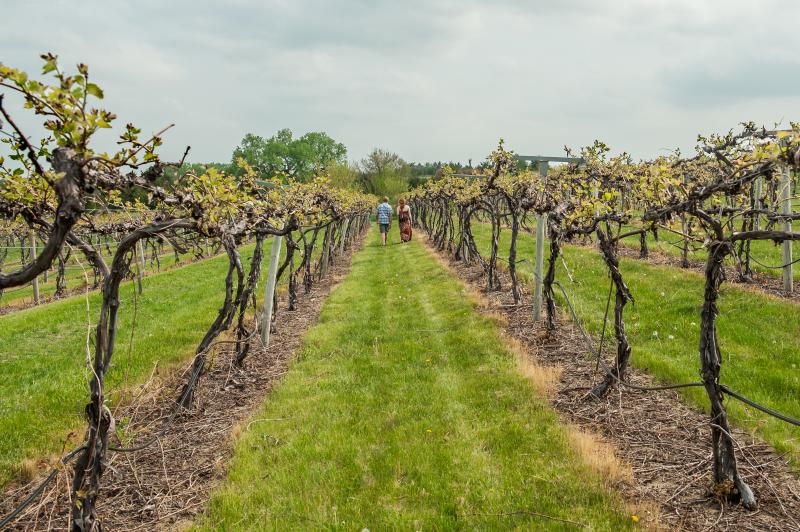 So, what are you waiting for? It's time to explore, snap and share the moments that ensure your Instagram feed will forever be a tapestry of unforgettable experiences.