Woof woof! Hello, humans and fellow four-legged friends!
My tail hasn't stopped wagging since my recent stay at Scarlet Hotel with my owner. I'm so excited to tell you all about one of the newest pet-friendly hotels in my beautiful city.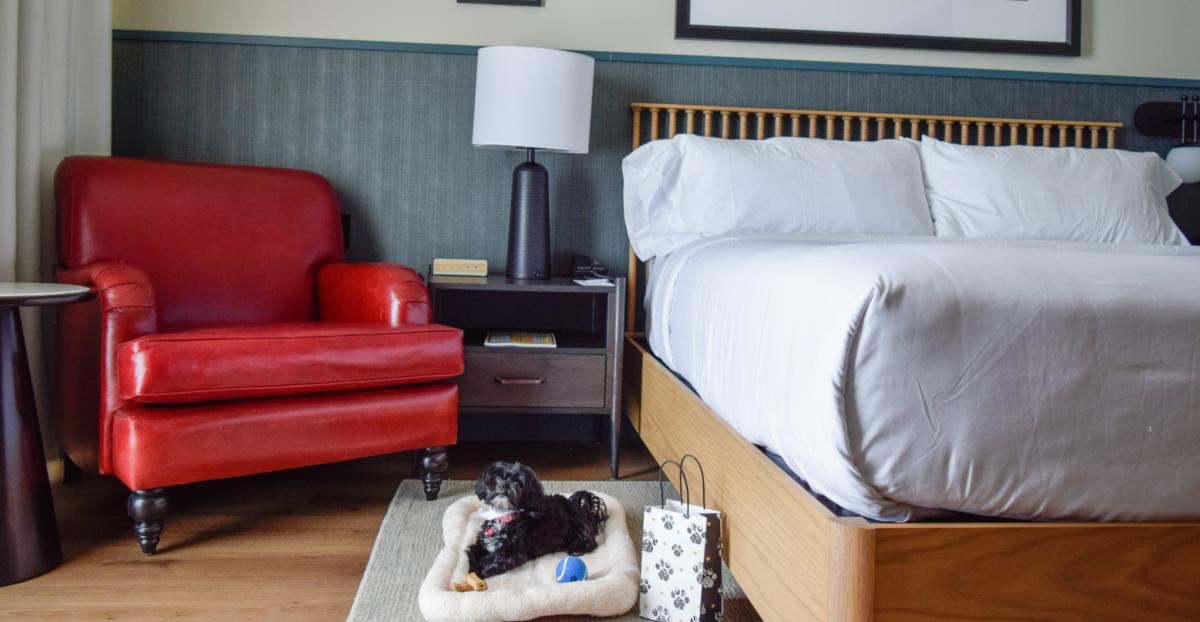 First, let me just say that The Scarlet is a fantastic place to stay as a dog. It is designed with unique local touches, and I feel right at home here. The staff are all very friendly and welcoming – they even greeted me with a cute treat-filled doggie bag. You can't beat that!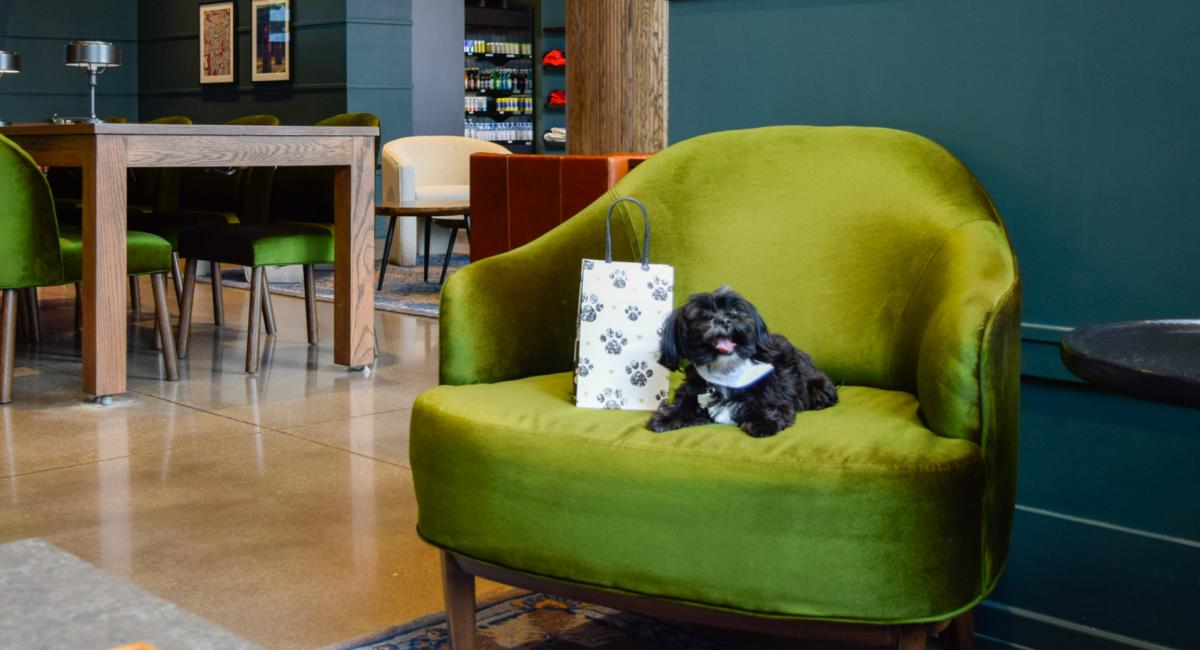 One of the things I love about staying in a boutique hotel is the attention to detail. The rooms are beautifully decorated with comfortable beds, fluffy pillows and soft blankets – perfect for snuggling up with my human. There are plenty of dog-friendly amenities, such as food and water bowls, toys and even dog beds!  I love being able to stretch out on my very own bed and watch TV with my owner.
Another thing I appreciate about The Scarlet is the location. It's situated right on the edge of downtown on Innovation Campus, close to several opportunities for walks and adventures. I love checking out new areas and sniffing out new scents, and my owner and I always find plenty of great places to explore around our hotel.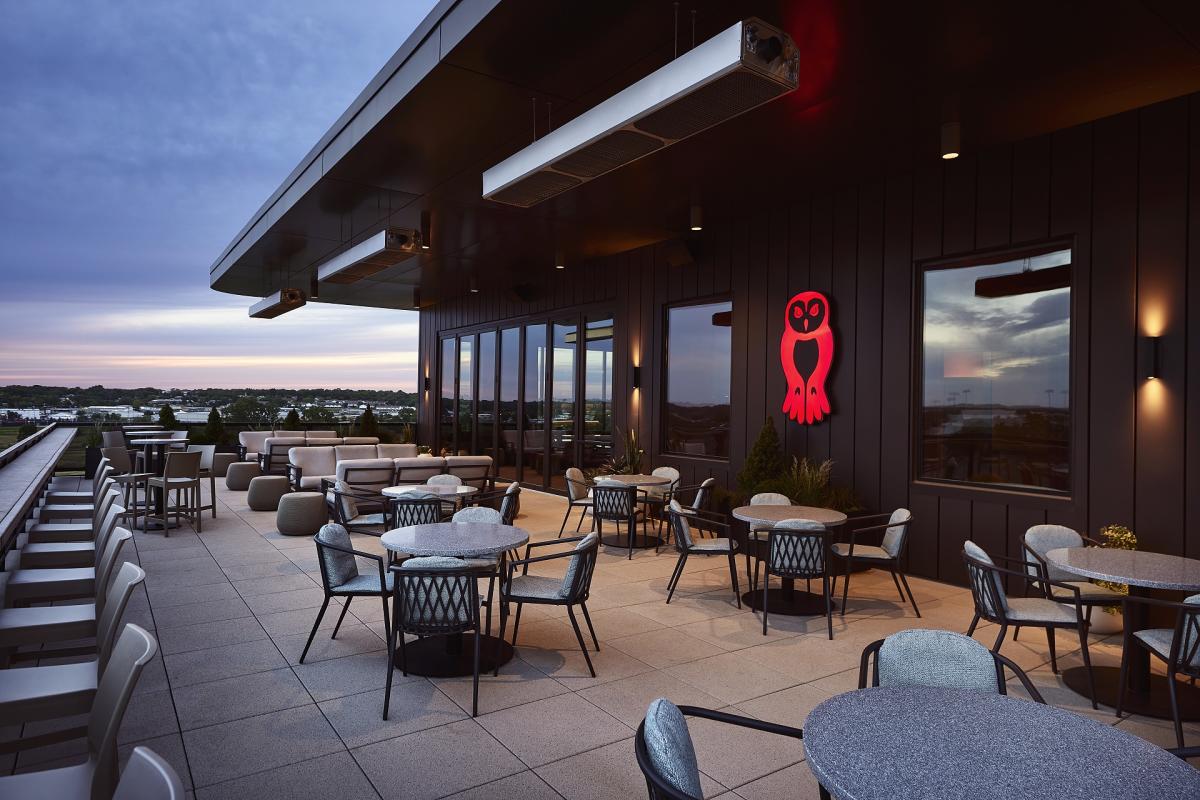 Of course, one of the highlights of staying at this unique, pet-friendly hotel is the food. The Scarlet has a fantastic restaurant and trendy rooftop bar, offering the best views of the Lincoln skyline a dog (or human) could ever hope for. Plus, the staff always keeps my bowl of water nearby.

Staying at The Scarlet as a dog is a truly enjoyable experience. From the comfortable rooms to the excellent food and location, this hotel is tough to beat. I can't wait for our next dog-friendly adventure in Lincoln!
Woof woof!
Your furry friend,
Bella