Empyrean Brewing Co.
As the kids would say, Empyrean is "OG", as in it's the original when it comes to craft beer in Lincoln and Nebraska. Creating and brewing small batch craft beers since 1990, Empyrean Brewing Co. produces favorites that pair well with food from Lazlo's, Nebraska's first brewpub. Favorites such as Dark Side Vanilla Porter, Third Stone Brown, Chaco Canyon Gold and Luna Sea ESB are found all across Nebraska, but nothing beats them fresh from the keg at their Historic Haymarket location in Lazlo's or at their south Lincoln location near Old Cheney Road and Nebraska Parkway.
Seasonal favorites such as Fallen Angel Sweet Stout, Aries Märzen and Winter Wisdom Hazelnut Brown Ale compliment their existing core of craft beers, embodying the specific time of year. Don't sleep on the Collapsar Oatmeal stout, the brewery's nitrogen-infused offering that features a creamy head that makes you think of freshly roasted smooth coffee.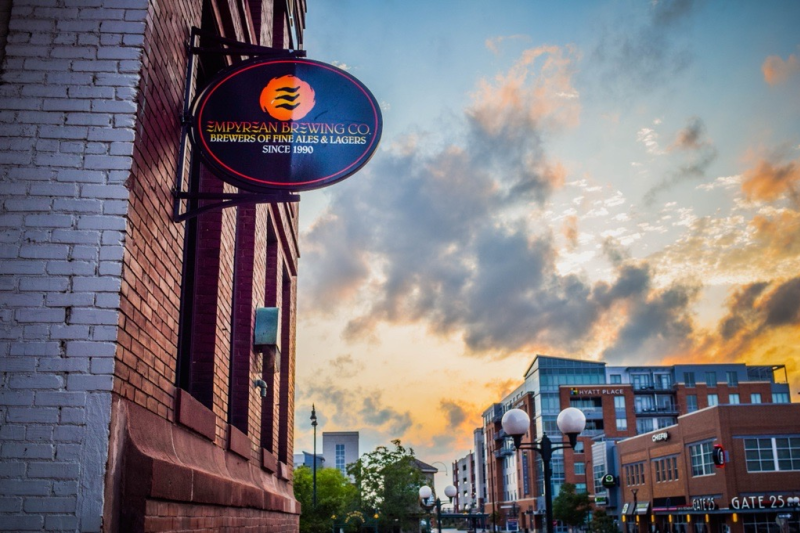 Bierhaus Maisschäler
One of Lincoln's newest venues, this Old World-inspired pub features numerous American touches. Whether you are craving German-style lagers, Bavarian pretzels, butchers built sausages or to drink your tasty beverages from steins of all sizes, you will feel like you have been transported to Europe. With 20 rotating taps, ranging from dunkels to festbiers, hefeweizens, pilsners, radlers and more, there is a little something for everyone to enjoy.
Throughout the year, Bierhaus also hosts numerous events such as their annual Oktoberfest celebration with live music, food, and of course, beer. Owned by Kinkaider Brewing Company, Bierhaus opened its doors in 2022 and continues to thrive with a prime location in the Historic Haymarket at 8th and P streets.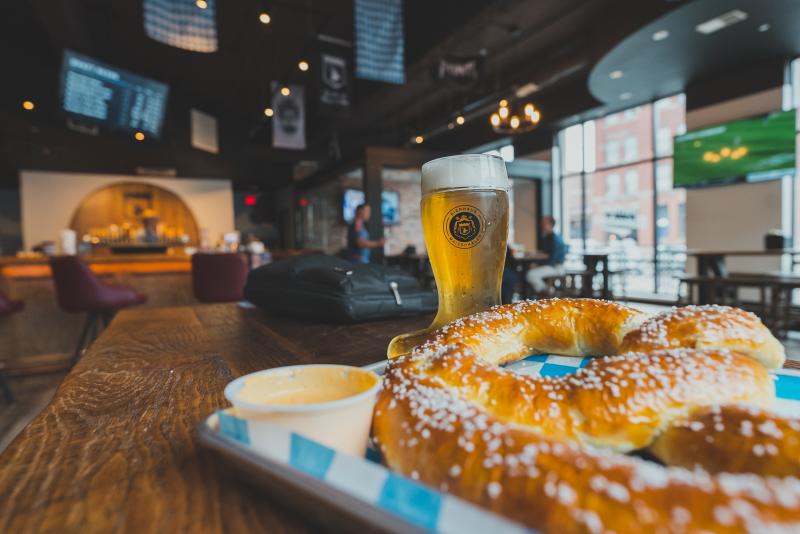 Corn Coast Brewing Company
One of Lincoln's newest production breweries, Corn Coast Brewing has not wasted any time in making a name for itself! Award-winning hazy IPAs aren't all they excel at—they also offer high-quality lagers, pilsners, west coast IPAs and more. Their southwest Lincoln taproom near 14th and Yankee Hill Road will draw you in with those modern IPAs, fruited seltzers and crushable light beers plus events and more.
With just over two years of operations, Corn Coast has already racked up awards at national and international beer competitions, including their Citra Soaker IPA which was a Great American Beer Festival bronze medalist in the imperial Hazy IPA category in 2022. The accolades continued into 2023, as their Juice Mid-Tones claimed a silver medal at GABF in the Juicy or Hazy IPA category as did their Modern Melody in the Juicy or Hazy Strong Pale Ale classification.
Moran's Liquor Works
Home of Lincoln's finest craft beer mix-n-match, Moran's Liquor Works remains a staunch supporter and seller of locally-produced Lincoln craft beer. Located at 34th and A streets, they also feature a quaint little space in the back of their shop known as The Growler Shop & Tasting Room. With local favorites on tap, they also feature fine craft beers from across the United States and various fine whiskeys, all rotating on a regular basis.
The Growler Shop hosts special events where new beers are sampled, paired with food or otherwise enjoyed in a laid back and intimate setting. Visitors can also enjoy beer flights, pints or one of the 350 craft beers from their Bottle Shop itself. Not just a neighborhood favorite, Moran's Liquor Works is a popular spot for all of Lincoln and beyond.
Zipline Brewing Co.
Artisan ales and lagers brewed with high-quality precision, Zipline boasts four locations in Lincoln and Omaha that produce award-winning beers. From their Great American Beer Festival (GABF) Gold Medal-winning Copper Alt, a German-style altbier, to their easy-drinking AKRS Ale, Dope! Juicy IPA, Pickle Time Lager, Oatmeal Porter and more, Zipline's attention to detail has made them a local favorite since their founding in 2012.
Zipline's newest location will be called Zipline Tap & Grill, nestled in the Fallbrook area in northwest Lincoln. The venue will feature innovative dishes from local chefs that will pair well with the wide variety of Zipline beers. Their south Lincoln Beer Hall is a favorite location for visitors to gather in the scenic Village Gardens neighborhood near 56th and Pine Lake Road.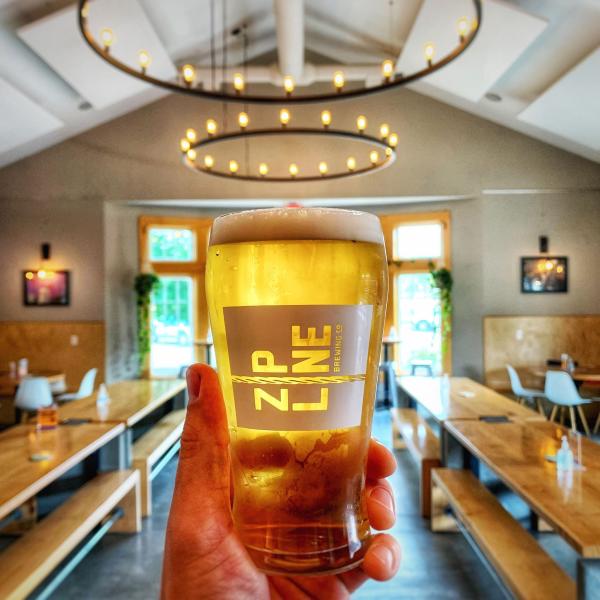 Pour Craft Beer & Spirits
Featuring 24 different rotating beers, high-end spirits, wines, cocktails and more, Pour Craft Beer & Spirits has a little something for everyone. Located in east Lincoln near 70th and Pioneers, Pour has been a proud supporter of Lincoln and Nebraska breweries since its founding in 2018. Craft beer enthusiasts know that when it comes to finding a great local spot with a wide selection of their local and non-local favorites, Pour never disappoints.
Their robust menu also provides for an impressive slate of events at Pour throughout the year. From trivia nights to tap takeovers, art viewings and more, there is always something interesting and engaging going on inside those walls. Pour is a go-to place in the Lincoln community when it comes to exciting flavors and craft beer offerings.
Kinkaider Brewing Co.
From Dan the Wiser to Dragon Juice, Snow Beast and so much more, Kinkaider Brewing Co. offers beers that span a variety of styles. Founded in Broken Bow as a farm craft brewery, Kinkaider's beers range from easy-drinking radlers, smooth and seasonal pale ales to delicious sours and winter ales, while also mixing in seasonal versions of their most popular offerings.
Kinkaider continues as a popular spot on Husker game days with their expanded patio and outdoor space on the north end of the Lincoln Station building in the Historic Haymarket. Their downtown Lincoln locations also include Bierhaus Maisschäler and Sideshow Spirits, plus additional venues in Grand Island and Omaha.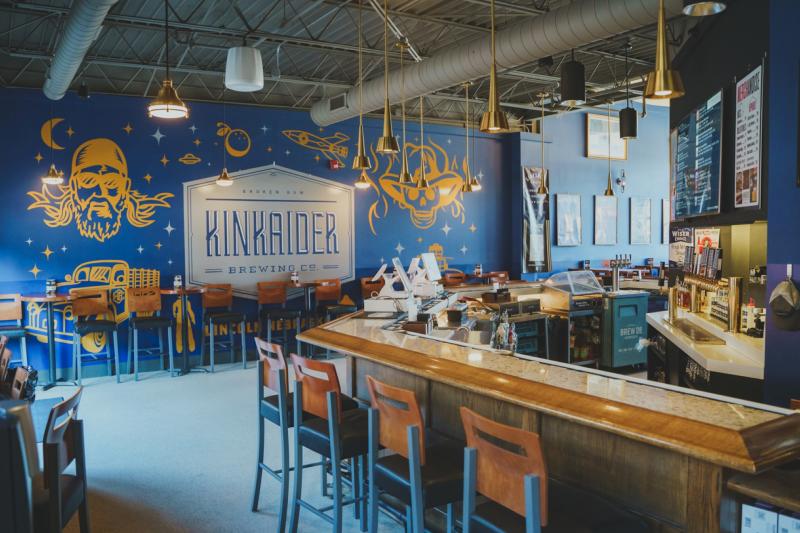 White Elm Brewing Company
Striving to bring modern takes on rustic ales and more to Lincoln and southeast Nebraska, White Elm Brewing Company has been serving local favorites since 2017. Funk, farmhouse styles, saisons, fruited goses and scotch ales are just some of the many offerings that White Elm dabbles in and excels at. Their high-quality, vegan-friendly ingredients hit on every style you can think of and even some you can't.
Their dark beers are certainly…stout. And with sweet pastry stouts, imperial stouts and big barrel-aged stouts sure to test your taste buds, each beer is ready to get you coming back for more. Located in southwest Lincoln near 9th and Van Dorn streets, White Elm offers a laid-back taproom complete with event space featuring bands and more.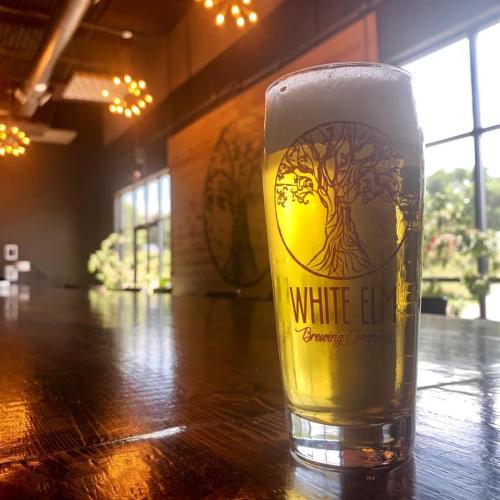 Boiler Brewing Company
You won't find a more unique location for a brewery anywhere else than at Boiler Brewing Company, with their downtown location inside the historic Grand Manse building. Their small batch, bold beers run full in flavor and push the boundaries of what's possible with craft beer. Since 2015, Boiler Brewing Company has been a downtown Lincoln favorite, offering not only beers, but ciders and meads as well.
From decadent pastry stouts to hopped-up IPAs, sour smoothies, finely-crafted pilsners and more, Boiler Brewing's rotating offerings have visitors always clamoring for more. Their Boiler Society gives members a chance to sample limited release offerings and extra taproom benefits. Boiler's south Lincoln location near 56th and Pine Lake in the Village Gardens neighborhood has proved to be a hit as well.